Oasis of the Seas
After providing ship-wide electrical design, procurement and installation services during the construction of Oasis of the Seas, and supporting a subsequent facilities enhancement, Team Electric renewed its association with the famous ship as a turnkey solutions provider in its capacity upgrade.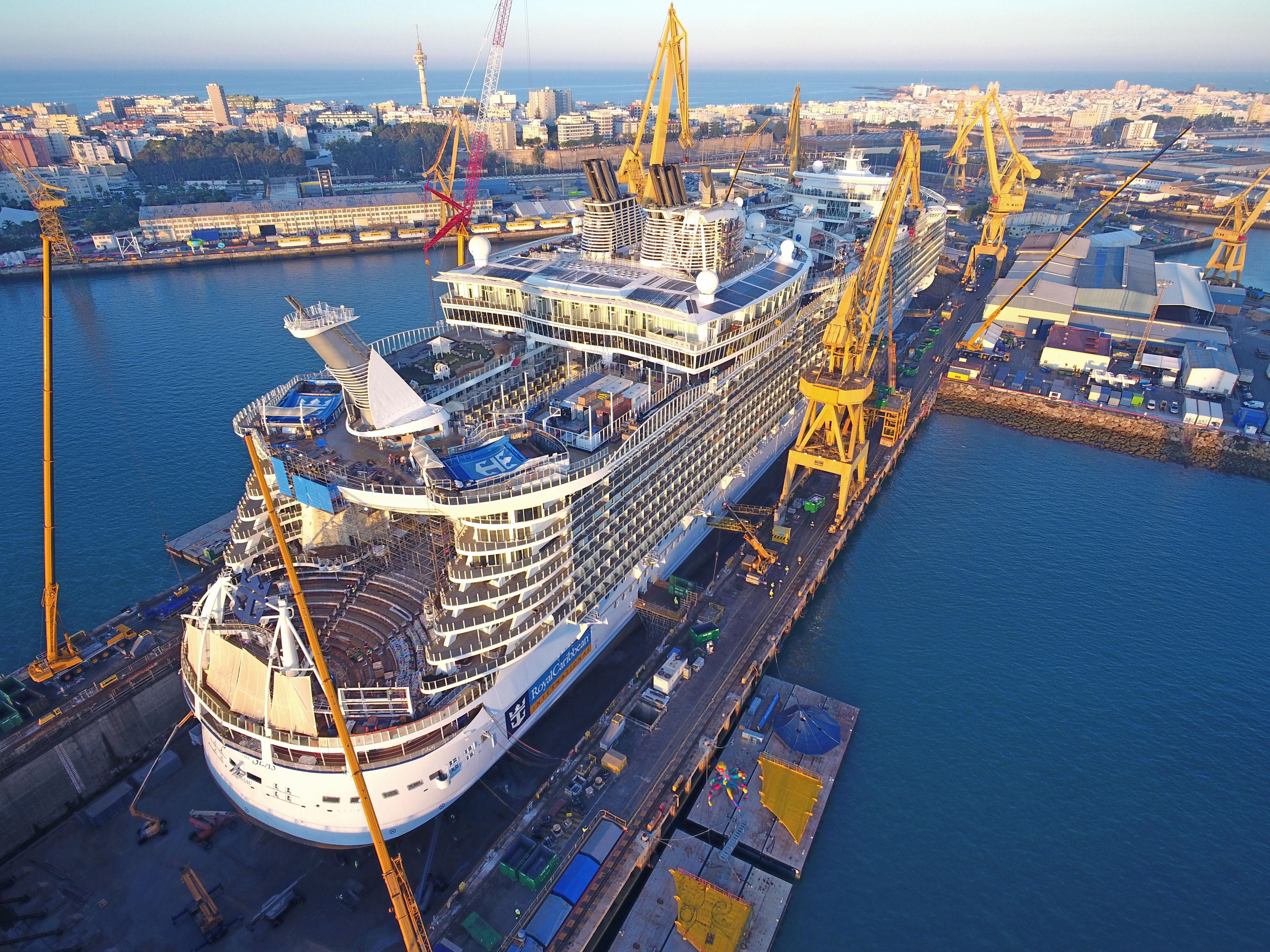 The Challenge
Team Electric was engaged by Royal Caribbean International to work with the Navantia Shipyard in Cadiz, Spain to add guest capacity and upgrade galleys to enhance hospitality across the ship. The project called for the integrated planning, management and execution of electrical solutions at multiple locations, delivered turnkey for seamless coordination with the yard as part of a complex refit. 
The Results
Team Electric took responsibility for inside cabin electrical design, procurement, welding and installation covering new accommodation on Deck 6 (2 new cabins), Deck 7 (2 new cabins), Decks 11 and 12 (22 new cabins and a corridor), as well as 30 new cabins and a corridor lifted onboard as a new block on Deck 14.
Specialists from Team Electric also took care of the major overhaul and upgrade to multiple galleys across Oasis of the Seas, covering some of the establishments and facilities most associated with its enduring appeal. Solutions were provided to upgrade: 
The Diamond Lounge; 

The Bionic Bar; 

Sugar Beach candy store; 

Playmakers Sports Bar & Arcade; 

Music Hall; 

El Loco Fresh Mexican cuisine; 

the Windjammer Café buffet; 

the BBQ Grill; 

add a new Starbucks; 

the Solarium; 

the crew mess. 
At 226,838 GT, Oasis of the Seas set new standards for cruise ship capacity on her delivery, as the first of a series of progressively bigger vessels which continue to offer space for the largest guest numbers at sea. The latest work by the specialists at Team Electric will ensure that guests returning to the ship will enjoy comfort and levels of service onboard beyond their previous experience.