Icon of the Seas
Team Electric provided turnkey design, procurement, installation and electrical metalwork services for Royal Caribbean International's Icon of the Seas, the cruise ship that will soon establish a new benchmark for cruise vacation experiences.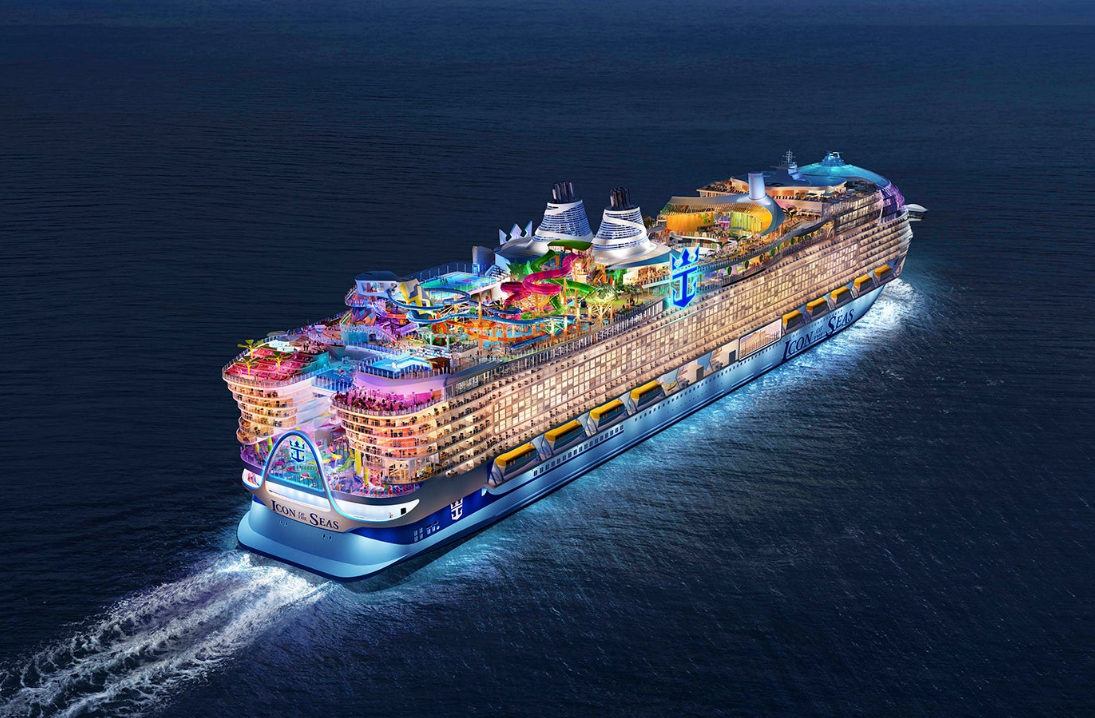 The Challenge
As the largest cruise ship ever built, the 250,800 GT Icon of the Seas requires electrical services across 20 decks to support up to 7,600 guests, as well as the attractions which make the on-board experience unique. 
The Solution
Working with the Owner,  builder Meyer Turku Shipyard and Turn Keys, Team Electric planned, project managed and executed the seamless installation of integrated electrical solutions across multiple locations, while ensuring aesthetic appeal and that energy is used as efficiently and sustainably as possible.
The Results
Guest comfort has been ensured through facilities installations across nearly 3,000 guest cabins, more than 60 suites and close to 1,500 crew cabins. Precision planning and high-quality electrical workmanship are also a feature the striking decorative LED lighting installed ship-wide (11,000m), its low-level lighting, balconies, stairs and corridors, restrooms, offices, and embarkation points.   
Team Electric expertise has also been central to the ship's highest profile attractions, including the unique 8,104m2Aqua Dome - the enclosed structure which allows theatrical productions to continue whatever the weather against a backdrop of spectacular views. Other settings include:
the relaxing main sun deck (1,827m2); 
eight impressive restaurants and bars (1,275m2); 
two stylish retail outlets (550m2);
the captivating ambiance of the ship's casino (2,000m2); 
the Central Park zone (1,544m2);

the high-energy water park and shallow pool areas. 
Team Electric's deep involvement extended to electrical solutions ship-wide, to include technical solutions for: 
laundry services space (9,240m2);

A60 fire roll shutters throughout; 

rig system connections and cabling; 

modifications to AC control box and cool room AC
Team Electric start-to-finish expertise has delivered integrated, high quality electric solutions to ensure facilities performance and guest satisfaction across Icon of the Seas – the ship which sets new expectations for vacationing on board larger cruise ships.